Sports Hip Injury
Management
Timothy J. Jackson, M.D.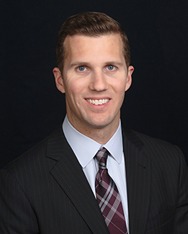 Timothy J. Jackson, M.D.
Dr. Jackson specializes in arthroscopic surgery of the hip and hip replacement surgery. His background and sub-specialty training in Sports Medicine serve as the foundation for his approach to the hip. Dr. Jackson went on to complete an additional year-long fellowship in hip surgery. This was dedicated to hip arthroscopy, endoscopic repair of tendon disorders around the hip, and anterior approach total hip arthroplasty. He has contributed to the growing field of hip arthroscopy by giving lectures and presenting research nationally and internationally, serving as an editor for Arthrosocpy Journal and publishing numerous peer reviewed articles.
Originally from Houston, TX, he attended Texas A&M University for his undergraduate degree in Biomedical Science, graduating summa cum laude. Staying in Texas for medical school, he attended University of Texas Medical Branch in Galveston. He completed his post graduate training in orthopedic surgery at University of Southern California and completed a Sports Medicine and Shoulder Elbow Surgery fellowship at Congress Medical Associates before focusing on hip surgery.
Dr. Jackson maintains academic and teaching affiliations with the Congress Medical Associates Sports Medicine Fellowship and the American Hip Institute. He is a member of the American Orthopedic Society for Sports Medicine, Arthroscopy Association of North America, International Society of Hip Arthroscopy, and American Academy of Orthopedic Surgeons.
He believes in an individualized approach to the hip, treating patients of all ages and activity levels. Dr. Jackson believes that no two hips are alike. With this approach, you can expect to receive a very detailed unique evaluation of your hip with consideration of the treatments best fit for you.
Serves as Associate Editor for Arthroscopy Journal.
Memberships
Arthroscopy Association of North America
American Orthopaedic Society for Sports Medicine
American Academy of Orthopedic Surgeons
International Society for Hip Arthroscopy
Click below links to know more about Timothy J. Jackson, M.D.
Hip Arthroscopic & Hip Replacement Surgery